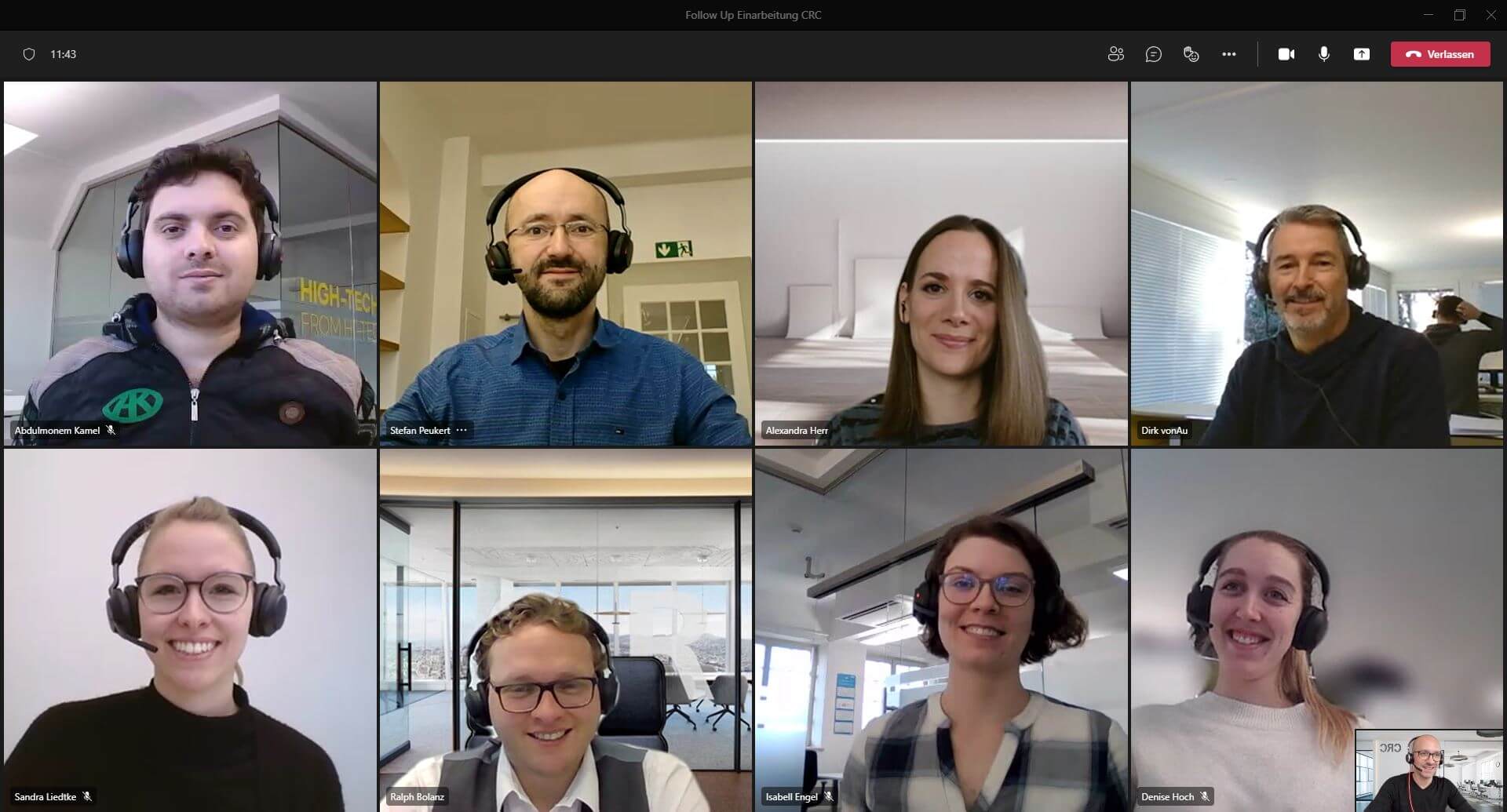 21/01/2022 – Welcome on Board 💐! Yesterday we had a review meeting of our onboarding of some new colleagues from Dresden, Freiburg and Lübeck. For us, this is an important tool to integrate the "newcomers" well and make their start easier.
Stefan, Dirk, Isabell, Abdul, Sandra, Denise, Petra and Marcel, we wish you a good onboarding!
Would you like to join our team? Then take a look at our career section crc.de/karriere, where you will find our current job offers.
#crc #engineering #jobs #freiburg #dresden