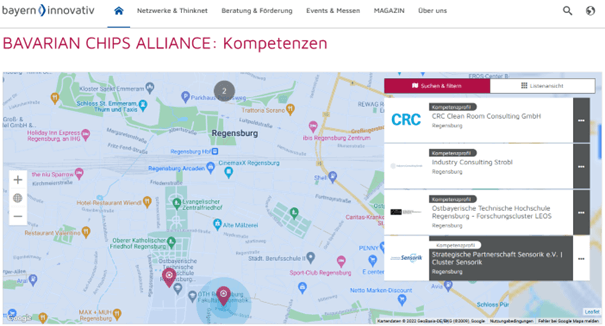 07/28/2022 – We are pleased to be part of the Bavarian Chips Alliance! With our sites in Augsburg and Regensburg, we are already part of the Bavarian semiconductor ecosystem.
We want to strengthen the exchange with the key players from the Bavarian semiconductor industry. For this reason, we are particularly pleased about this initiative and the stronger networking.
Background: The BAVARIAN CHIPS ALLIANCE intensifies the cooperation of companies, science and politics in order to jointly improve the strategic positioning of Bavaria as a business location in the field of semiconductors, to make supply chains more resilient and to get involved in semiconductor activities in terms of content – in Germany, Europe and worldwide.
An interactive map provides an overview of the semiconductor industry in Bavaria. Represented are players in the value chains for semiconductors, for electronics and for industrial applications.
#semiconductors #bavaria #chips #alliance #halbleiter #atlas #engineering #epcm #crc