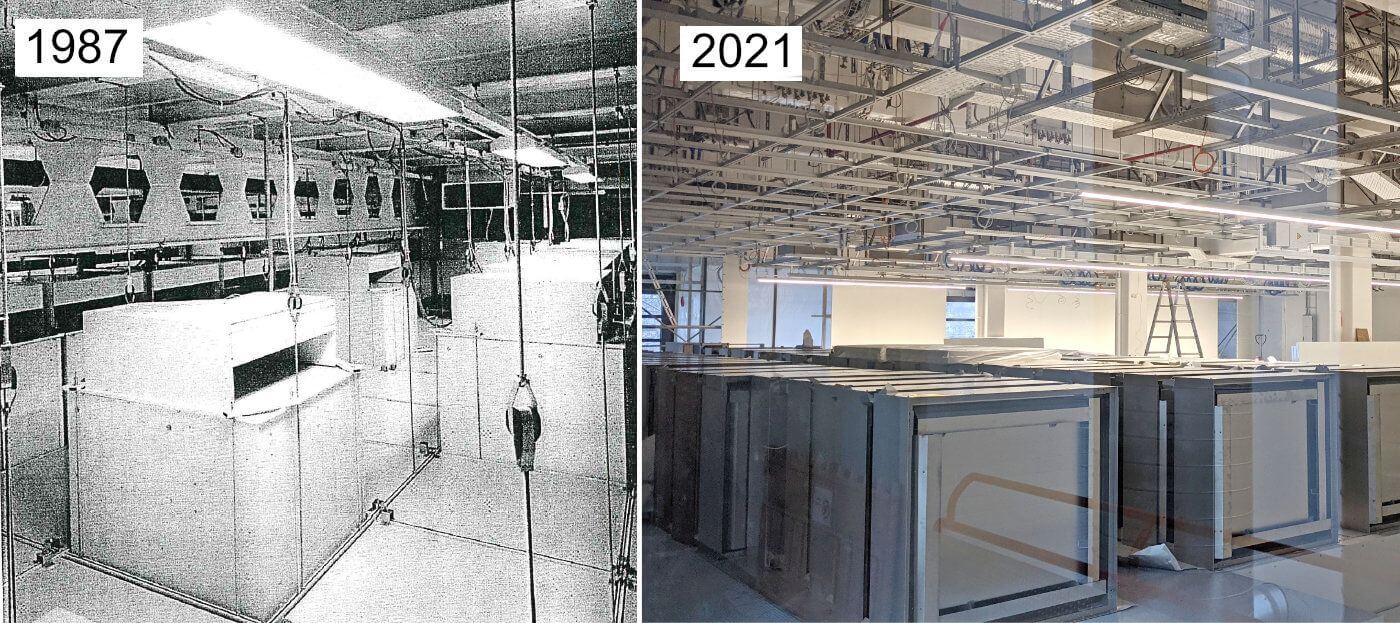 As a cleanroom pioneer, CRC introduced the filter fan units (FFUs) in 1987, which are now the common standard in cleanroom technology.
1987 Planning of the first cleanroom based on the filter-fan concept for the Technical University of Berlin, research focus on microperipherics, cleanroom area 1,350 m², completion of new cleanroom in 1989, planning CRC Freiburg, execution LTG Stuttgart.
More about FFUs:
FFFUs are – in contrast to central ventilation systems commonly used in the past – small, decentralised units consisting of filters and fans that can be used to generate precisely controllable air flows (turbulent and laminar). With these, a higher particulate cleanliness can be produced locally at the respective desired locations and specific points, regardless of which cleanroom class the room is generally based on. They also require significantly less energy than centralised units and can also ensure a high temperature constancy through cooling and heating elements.
(Photo: left 1987, installed FFUs, right 2021, FFUs waiting to be installed in the cleanroom ceiling)