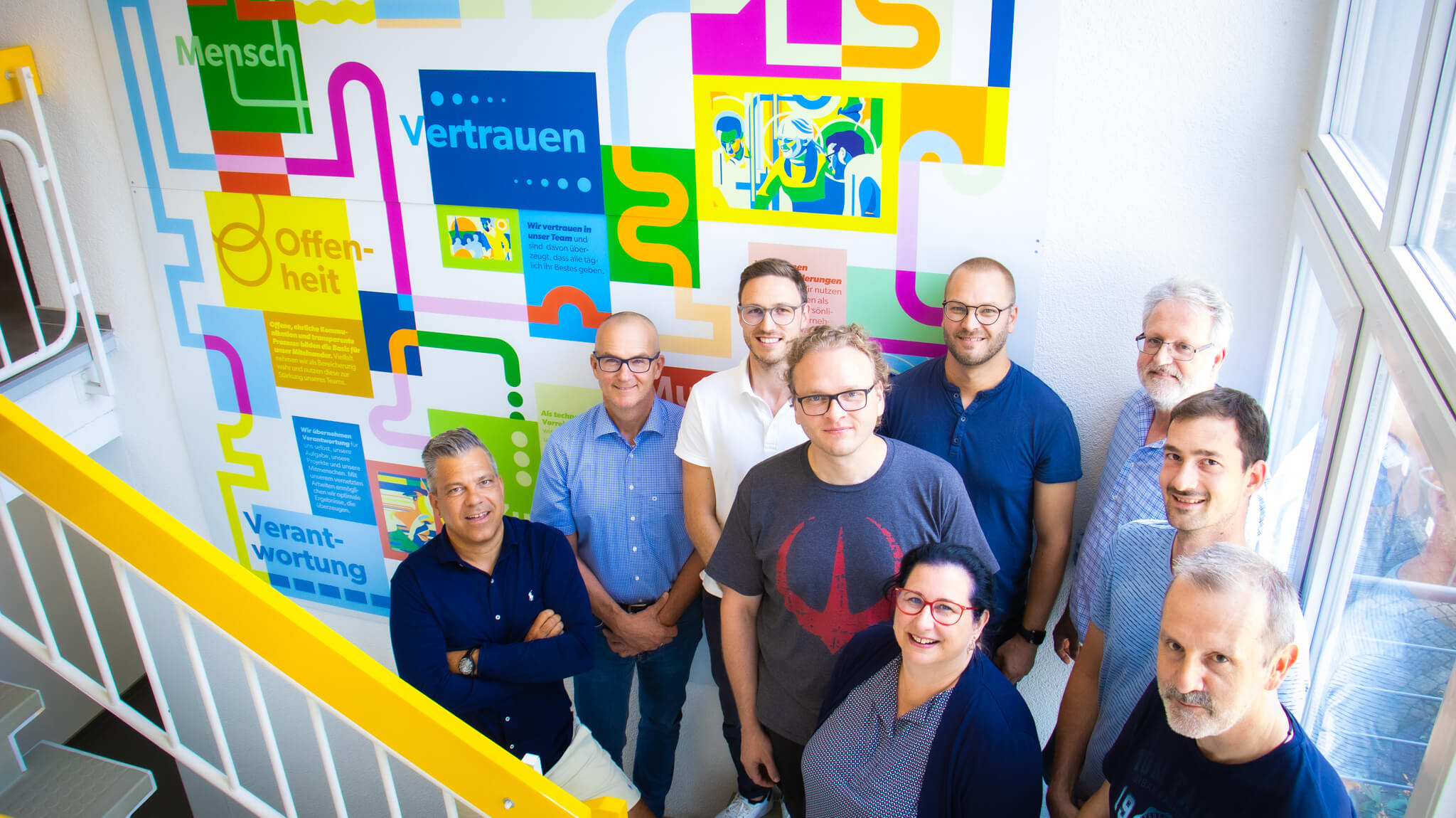 01/08/2023: We are proud of our company values and want to share them with you! At CRC, we live HI-TEC ENGINEERING and our corporate values every day, and we want to show that not only to our team with the new value wall, but also to you – our customers, partners, suppliers and followers!
A huge thank you to all team members who have contributed to the creation of these values! Without your cooperation, this would not have been possible! 🙌❤️
𝗢𝗽𝗲𝗻𝗻𝗲𝘀𝘀: Open, honest communication and transparent processes form the basis for our cooperation. We perceive diversity as an enrichment and use it to strengthen our team.
𝗧𝗿𝘂𝘀𝘁: We trust in our team and are convinced that everyone gives their best every day.
𝗛𝘂𝗺𝗮𝗻: For us, human beings are at the forefront of everything we do. We challenge and encourage our employees and work with our partners and customers on par, with respect, appreciation and responsibility.
𝗥𝗲𝘀𝗽𝗼𝗻𝘀𝗶𝗯𝗶𝗹𝗶𝘁𝘆: We take responsibility for ourselves, our assignment, our projects and our fellow human beings. With our networked work, we enable optimal results that convince.
𝗝𝗼𝘆: We love who we are and what we do. With our enthusiasm for HI-TEC ENGINEERING we convince customers, partners, employees and the public.
𝗖𝗼𝘂𝗿𝗮𝗴𝗲:: We take on challenges with courage. We use change as an opportunity for personal and corporate growth. Thereby we continuously expand our expertise.
𝗢𝗻𝗲 𝗧𝗲𝗮𝗺: Together we are strongest. We create a working atmosphere characterized by respect, appreciation and mutual support. Team events are supported and encouraged, based on voluntariness.
𝗙𝘂𝘁𝘂𝗿𝗲: As a technological pioneer, we are shaping the future of our company and our planet together with our customers.
#HITECENGINEERING #CRCValues #Unternehmenswerte #Teamwork #Zusammenhalt