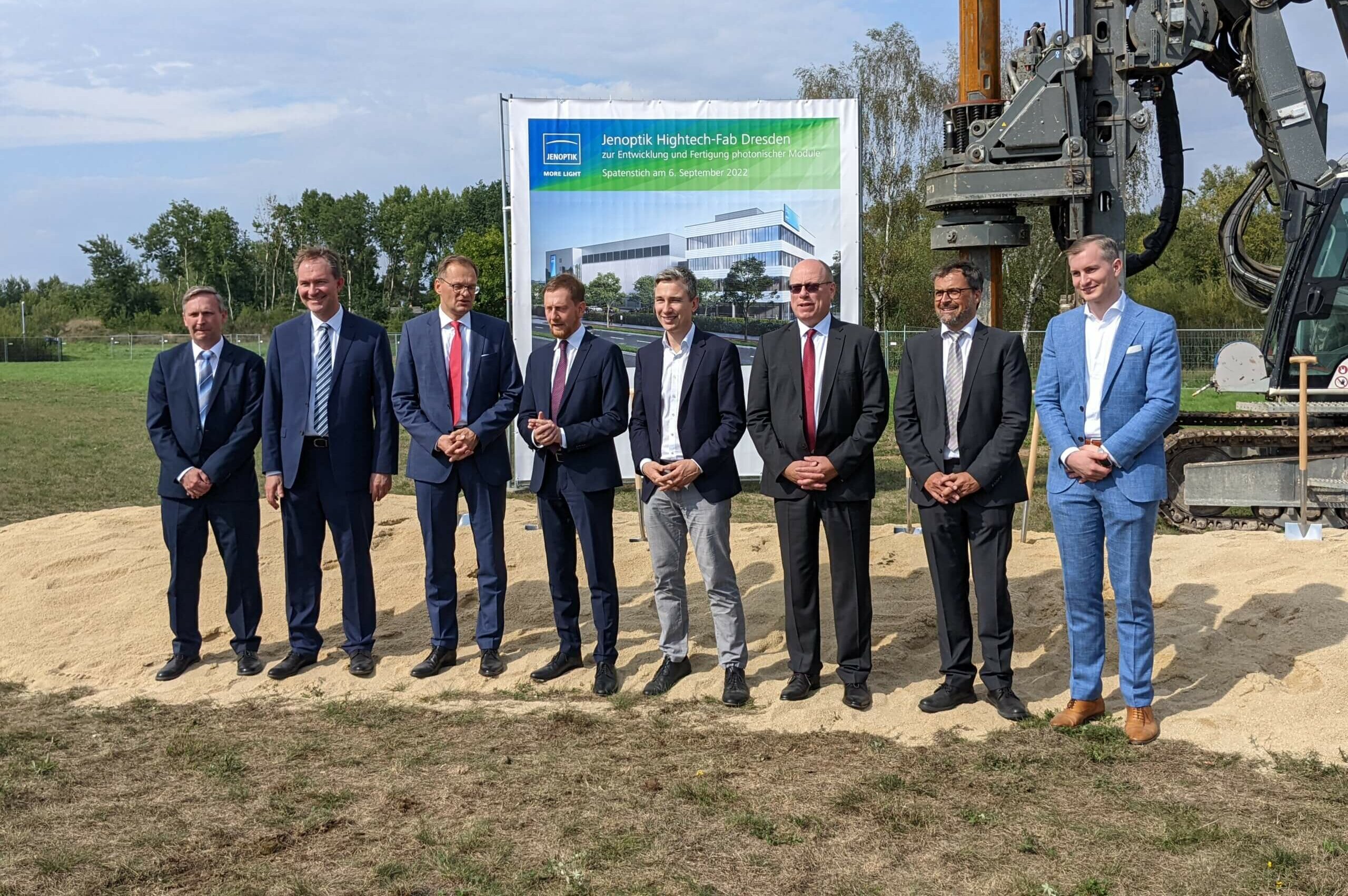 09/07/2022 – Yesterday, Tuesday, September 6, 2022, in the presence of Saxony's Prime Minister Michael Kretschmer, #Jenoptik CEO Dr Stefan Traeger and Mayor Stephan Kühn, the groundbreaking ceremony for the group's new #hightech fab took place at the "Airportpark" in Dresden.
Important facts as well as details about the future high-tech location can be found via the following link (Jenoptik): https://www.jenoptik.de/sites/hightech-fab-dresden
As general planners for this future-oriented project – in which Jenoptik will invest 70 million euros – Hermann Spinner, Christian Hartmann, Katja Lange, Stefan Peukert as well as Jakob Busch were part of this special milestone on the CRC side.
We are looking forward to a successful project implementation and are proud to be able to make our contribution to a stable #future as a professional #partner in view of the recent chip bottlenecks, but also the generally growing semiconductor demand in the course of #digitization.
#semiconductors #chips #halbleiter #engineering #epcm #microelectronics #microoptics #project #building #tga #crc #siliconsaxony #dresden