Get to know conversation
We are looking forward to a conversation with you, in which we find out together if you fit to us and we to you - unbureaucratic, informal, uncomplicated!
The conversation will take place via Microsoft Teams and in German. You do not need to have Microsoft Teams installed, you will receive a link to participate.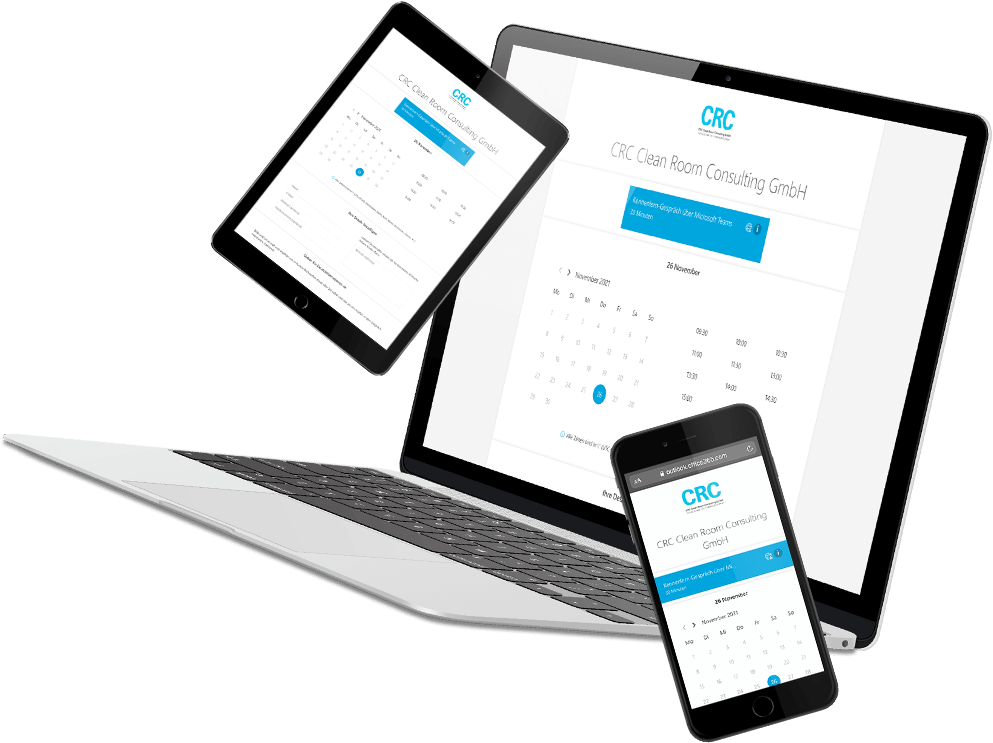 Book an appointment
You want to know, why CRC is much more than a career?
Find out in our latest flyer!
Welcome to the Team
We look forward to meet you
We work on exciting projects for world-famous customers, and that in the sunniest city in Germany! We would be happy if you want to contribute to the success and growth of our company with your experience and expertise and enjoy challenges, teamwork and personal responsibility.
Culture
Successful as a team
We live and promote honest, open exchange and collaboration, because our projects can only be accomplished as a team.
We love challenges and value every employee who masters them with us - with their personality and expertise, regardless of gender, age or origin.
At CRC, colleagues range from young to old, from Germany, Italy, Spain, USA, Portugal, Poland, Romania, Hungary, Russia, Venezuela...and other countries.
Flat hierarchies and quick decisions allow dynamic and independent work.
We work together, we celebrate together - at the CRC Christmas party and at the CRC summer party, to which the employees' families are also cordially invited.
Through the partnership with become.1, our employees now enjoy monthly tax-free allowances that they can use for gastronomy, entertainment, sports and wellness.
Workspace
Best working conditions
Our premises reflect our work - modern, bright, with the latest work equipment, large screens, video conferencing options, height-adjustable work tables and much more.
We also take care of your physical well-being, there are all kinds of coffee free of charge and fresh fruit every day. The coffee machine is always a meeting point and place for informal exchange.
Know how
We challenge and encourage - advanced training with CRC
In our tasks, it is important to always be up to date with the latest knowledge. Therefore, we support our employees by regularly sending them to training courses and further education, e.g. on AutoCad, pharmaceutical engineering, battery technology, clean room technology, construction manager seminars, etc.. We are also happy to share our knowledge internally at any time.
"You know each other, you are encouraged and challenged, and there are actually very few hierarchies. We are a medium-sized company with a familiar working environment. Our team is constantly growing and consists of young and experienced colleagues."
Sevtap Aydin
"I really like the togetherness, the teamwork and the cohesion at CRC. I think it's great to work out solutions together as a team, with colleagues from different departments. Everyone pulls together and works in a solution-oriented way."
Ralph Bolanz
"I enjoy complex tasks that I can really get my head around and get involved in. There is plenty of that at CRC! You have a lot of responsibility, but also room to manoeuvre. This is reflected, for example, in flexible working hours or the possibility to work remotely from time to time."
Stefan Bockstahler
"We work on projects that make a real contribution to the world of tomorrow. Be it the planning of new research facilities and laboratories or projects from microelectronics, where products are being developed that are becoming ever more powerful and efficient. I can identify very well with the projects."
Olga Ponamarchuk
"I like the fact that we not only work together, but also organise summer parties and Christmas parties together, or go go-karting, go jogging in the lunch break or take part in company runs."
Francesco Nicoletti